Toyota Motor Corp. has big plans. But doesn't it always?
In a statement Wednesday, Toyota said it would spend $1 billion buying a stake in Grab. The investment, Toyota's second collaboration with Southeast Asia's biggest ride-hailing service, is as large as it is vague.
The announcement came on the back of another from the Japanese automaker that centered on its ambitions to transform itself from a stodgy car manufacturer into mobility company. What that looks like is hard to tell, and how much this transformation will cost is yet another variable.
Futuristic promises are Toyota's modus operandi. The clunky and cumbersome hydrogen fuel cell it's long dreamed of hasn't come to fruition in any scalable way. Realizing that, Toyota last year pivoted to electric cars, and China. That capitulation came with much less fanfare than Wednesday's proclamation.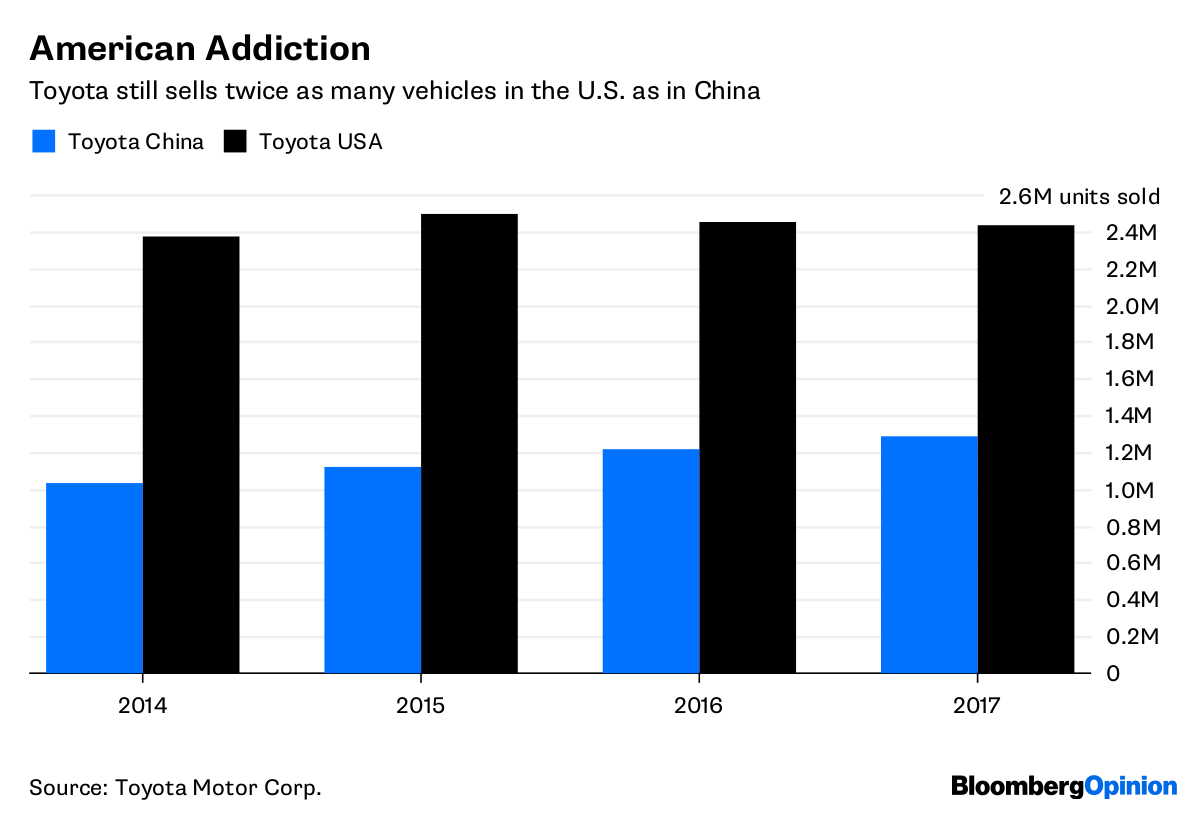 Sure, Toyota has many patents to its name and is seemingly getting serious about self-driving cars. Earlier this year, it formed a venture with suppliers to focus on that area – the Toyota Research Institute-Advanced Development will invest 300 billion yen ($2.7 billion). That may yield results – far into the future.
Toyota has talked up connected cars in the U.S. before, too. When it established Toyota Connected, the firm said it would "help free our customers from the tyranny of technology" and "make lives easier and help us to return to our humanity." Then last year, Toyota formed a new group – Connected Technologies – to show its commitment to things like cloud-based content and internet-connected radio. On Tuesday, there was another announcement, this one with KDDI Corp. about signing on several other Japanese carmakers to test and deploy connected-car technology.
Then, crucially, there's the question of how much all this costs. As Toyota's most-recent earnings release showed, the company is firmly in cost-cutting mode to protect margins.
Grab and Toyota will use the money to help enable data sharing, car maintenance and insurance. Toyota's lending arm will also get some business.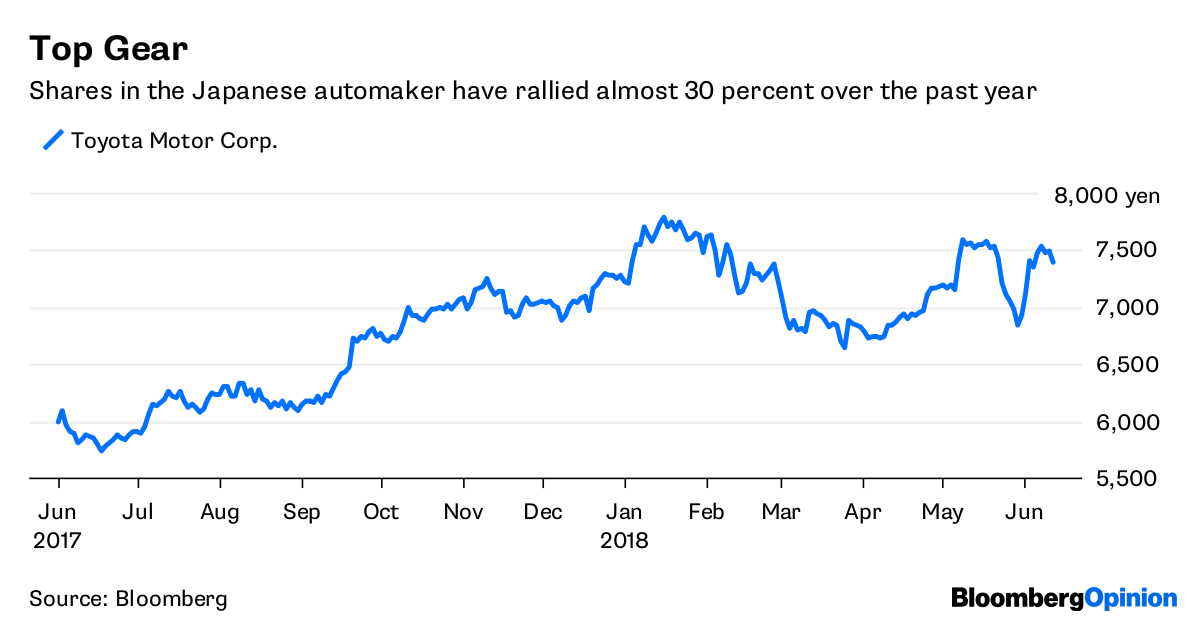 Toyota has a habit of biting off more than it can chew, leaving it in a position where it must play catch-up with competitors. Yet investors continue to send the stock higher on the illusion of progress and the delusion of returns. Maybe it's time to look through the optics.
To contact the editor responsible for this story:

Katrina Nicholas at knicholas2@bloomberg.net